Krystian Winszewski
Storyteller // Filmmaker // Cinematographer
Hello, I am Krystian a cinematographer with over 16 years experience in filmmaking for a wide range of leading brands including Bentley, Canon, Goodwood and Jabra.
Read my interview in Definition Magazine here: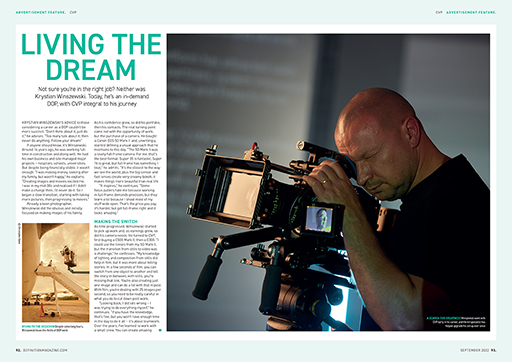 My work includes all forms of video filming and production from corporate videos, promotional content, commercials, education videos, training videos, documentaries and event videos that will help you get your brand noticed.
I am proficient in the use of several leading cameras and as an owner operator this includes:
Arri: Alexa, Amira
Red: Epic, Scarlet, Dragon, BlackMagic
Sony: F55, F3, F5, FS7,FS700
Canon: C100, C300, C500,C300MKII and M10
With a fully mobile studio setup I can travel anywhere in the UK & Europe for filming.
I am also available for international shoots.